Deconstructing Relationships 301
Taught By Dr. Todd Pressman
Duration: 3 Hours 15 Minutes
Thursday, April 28 from 6:45-10pm Eastern
Sunday, November 6 from 6:45-10pm Eastern
NOTE: You must take the 101 seminar, or have sufficient experience with the core fear and chief defense principles, before signing up for 201, 301, or 401.Please contact admin@toddpressman.com to ask about options for fulfilling this requirement.
DECONSTRUCTING RELATIONSHIPS 301
PRACTICES FOR "DOING THE OPPOSITE" IN RELATIONSHIPS
(Pre-requisite: Deconstructing Relationships 101or sufficient familiarity with the core fear and chief defense principles.
Understanding that it is only the chief defense that creates problems in our interactions with others, we are motivated to do the opposite of it in 3 ways:
Going into and through the fear
Doing nothing in response to the fear
Doing something highly compelling and completely unrelated to the fear.
The exercises in this module are powerful, effective and even fun. Discover for yourself that all of your painful responses to another (or others) are simply projections from the core fear, and that the core fear isn't real. This module is all about freeing yourself from the fear, guilt and shame that keep you bound up in your relationship, to experience the joy of being fully expressed with others!
AGENDA & SCHEDULE
⇒ 6:45-7:15 PM – Review of finding the core fear and chief defense; seeing them at work in relationships
⇒ 7:15-8:15 PM – Exercise: Positive flooding
⇒ 8:15-8:30 PM – Break
⇒ 8:30-9:30 PM – Exercise: Making vulnerable requests
⇒ 9:30-9:45 PM – Exercise: Mirroring the authentic self
⇒ 9:45-10:00 PM – Q and A
This is a highly experiential program. Come prepared for a deep exploration into how the core fear and chief defense play out in your relationships . . . and learn what to do about it!
Who this seminar is for:
This seminar is appropriate for any kind of relationship, including parent-child relationships, peer relationships, work relationships, romantic relationships, dating relationships, our relationships with a group of people, relationships between friends, and even our relationship with ourselves or with a "higher" source.
Ideal for
Psychologists
Social Workers
Therapists
Counselors
Anyone interested in discovering all that is possible in their relationships
CE Credits Information
Worth 3 CE Credits!
​​There is a separate fee and separate registration form to apply for the CE Credits. The CE Credits are only for those who apply for them.
​Please do not contact the CE company with questions about the seminar. All seminar-related questions should be sent to admin@toddpressman.com.
​Answers to your questions related specifically to CE credits through R. Cassidy can be found by clicking here.
​Click this link to register for CE credits. Be sure you select the correct seminar name and date.
LEARNING OBJECTIVES
● Describe how the core fear and chief defense create relational conflict
● List three ways of doing the opposite of the chief defense
● Utilize new techniques for helping clients do the opposite of the chief defense in relationships
COURSE DESCRIPTION
(Deconstructing Relationships 101 or sufficient familiarity with the core fear and chief defense principles, is a pre-requisite for taking this course)
In part 3 of the Deconstructing Relationships series, we work with additional practices for "doing the opposite" of our chief defense in relationships.
Understanding that the chief defense, designed to secure what we want in a relationship, is actually the source of transactional conflict, we explore practices for "doing the opposite" in 3 ways:
1. Moving into the fear,
2. Doing nothing in response to the fear,
3. Doing something highly compelling and completely unrelated to the fear.
Drawn from a variety of evidence-based techniques, this seminar offers highly effective strategies for doing the opposite in our relationships. In so doing, we bypass the chief defense and create safe and effective exposures to the core fear. In this way, the client may discover the core fear was an arbitrary projection that no longer serves them or their relationships. A new perception of others emerges spontaneously, one that serves the higher purposes of the relationship as a whole.
● The core fear and chief defense are responsible for relational conflicts
● Appropriate exposure to the core fear underneath the chief defense evokes empathy in the other
● By refusing to employ one's own chief defense, one may choose a new response style when interacting with others
● With appropriate insight into the ways in which the chief defense backfires, one becomes motivated to explore alternative
responses
● This makes it possible to more skillfully navigate through relational challenges, for increased mutuality and satisfaction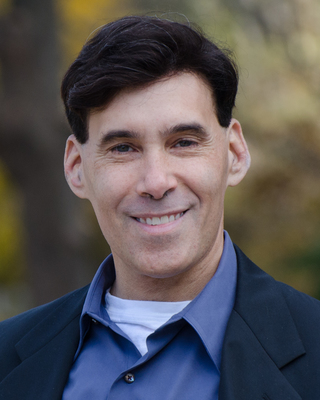 PRESENTER: TODD E. PRESSMAN, PH.D.
Dr. Pressman is a clinical psychologist and international seminar leader. He is widely known for his work with Deconstructing Anxiety, Transpersonal Breathwork and A Course in Miracles.
He graduated with degrees in psychology from the University of Pennsylvania and Saybrook Institute. His books Deconstructing Anxiety: The Journey from Fear to Fulfillment, Radical Joy: Awakening Your Potential For True Fulfillment and The Bicycle Repair Shop: A True Story Of Recovery From Multiple Personality Disorder have all received high acclaim. In 1982, he traveled the world to study the great wisdom and healing traditions, including with a Zen master, a Jain family, a Zoroastrian high priest and a Sri Lankan firewalker. His education also includes an internship under Stanislav Grof, M.D. at the Esalen Institute.
With a background deeply rooted in tradition (he was groomed by a father whose teachers were taught by Sigmund Freud), he has integrated this wide-ranging experience into a new program of psychological development called "Deconstructing Anxiety". His working model is based on Michelangelo's ideal: to release the statue from the stone, the authentic Self from the overlays of imposed identity, into the discovery of freedom, joy, and fulfillment.