Do you feel stuck? You've tried all the seminars, techniques, and tools to treat anxiety, yet you're left wondering why all the things you've tried just haven't worked.
Or perhaps you're a mental health professional and your clients want to get rid of anxiety but they don't seem to be making any progress. You want to help them get free from anxiety but all the methods you try seem to fall short. It feels like an endless cycle of two steps forward and three steps back.
The sad truth is that the metanalyses indicate that 54% of the time, the current methods to treat anxiety do not work. It's no wonder you feel stuck!
You deserve a straightforward solution that actually works. CLICK HERE to learn more at my upcoming free 90-minute webinar which will introduce you to the Deconstructing Anxiety method.
If you're ready for immediate relief, join a weekly coaching group by clicking HERE.

Award-winning international speaker, psychologist, and seminar leader, specializing in freedom from anxiety and the discovery of a truly fulfilling life.
Having traveled the world to study the great healing traditions, Dr. Pressman joins East with West, ancient wisdom with modern innovation, in his groundbreaking new program called "Deconstructing Anxiety".  Discover for yourself why CEOs, front-line workers, mental health professionals as well as their clients, physicians, lawyers and laypeople, have called the program…

What is the one thing you need to know to free yourself from anxiety and create a truly meaningful life?
"Outstanding presentation…Ingenious…This is worth the world's attention"—Stanley Krippner, Ph.D., Leading authority on Humanistic Psychology and Consciousness"
"Best presentation and presenter in my 50 plus years of practice."
"Your work is BRILLIANT. The techniques, the tools and all the wisdom behind it are so powerful that I've already seen changes in my feelings and behaviors.
For instance, one of my secondary defenses was to get distracted, unfocused… reaching my cell phone all the time to check my whatsapp, instagram but, after the "Warrior's Stance" exercise I felt that something changed… I felt that the urgency to check my phone decreased and I could be focused without any effort, without the tension or pressure to be focused!"
"Astonishing…mind blowing…for me as well as my patients."
"[The Deconstructing Anxiety seminar] was truly liberating and insightful to attend. I went into work today with such freedom from doubt and challenging my fears."
"Summary of my takeaway from tonight's session: WOW! SACRE BLEU, INCREDIBLE!! [your work] has helped me have a more integrative perspective in working with my Clients. Todd, deciding to attend your [seminar] was one of the best decisions I've made for expanding my skills as a clinician !!"
Todd E. Pressman, Ph.D. Blog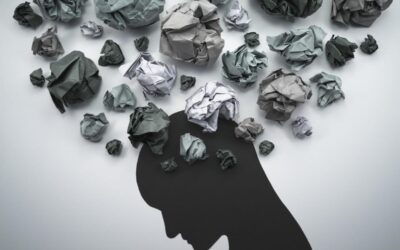 The Deconstructing Anxiety model* provides an especially useful insight into the mechanism of the...
read more