CERTIFIED PRACTITIONERS
The following list of Certified Practitioners are those who have both completed the Deconstructing Anxiety Certification Program and have gone through the additional supervision with Dr. Pressman to be fully certified
Shannon Brandes
My name is Shannon Brandes and I am a licensed mental health counselor.  My goal is to help as many people as I can resolve their fear and live in true fulfillment through the process of the Deconstructing Anxiety model.  Through this process many mental health symptoms can be resolved including anxiety and depression.  Working with people to help them reach their true fulfillment is very important to me and I look forward to working with you!  Please contact me at Shannon.Brandes@protonmail.com or call me at 239-227-8622 if you are interested in setting up and appointment.  You can also find more information about me on https://www.psychologytoday.com/us/therapists/shannon-m-brandes-cape-coral-fl/377058
Licensed in NY, KS and Florida. Telehealth appointments available.
Evelyn Brown
MA, LCMHC – A
I work with adolescents, adults and partners who are experiencing life changes, anxiety, panic attacks, depression, trauma, relationship problems, family issues, difficult medical diagnosis, and existential questions about life. I also enjoy working with my fellow healthcare workers experiencing grief, anxiety, and/or trauma, especially within the present Pandemic. My therapeutic focus is empowering my clients using a Positive Psychology approach that begins with uncovering and/or validating the client's individual strengths. Then we collaborate together to work through those identified concerns. 
My hope for your therapy is your personal independence, strength and freedom so you may live the life you want and be the person you want to be!
Full Circle Community Wellness
1915 George Street
Hendersonville, NC 28792
evelyn@fullcirclewnc.org
828-634-1131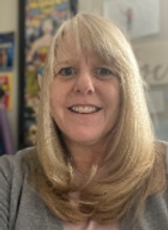 Karen Moist
Karen Moist, M.A., L.P.C. is in private practice in the St Louis area as KRM Therapeutic Associates. KRM focuses on helping children who have experienced developmental trauma and the families who support these children. Trauma is the result of feeling helpless in a situation, so the mission of KRM is to help each child and their family move from surviving to thriving by helping the child heal from the trauma experiences, and interrupting the effects the trauma  continues to create in the way the individual views the world. The Deconstructing Anxiety method provides the child with a way to interrupt the cycle of fear and defense, allowing the
interruption of the effects of trauma. Additionally, Karen is trained in Gestalt Therapy, The Neurosequential Model of Therapeutics (NMT), Brainspotting, Eye Movement Desensitization Reprocessing (EMDR), Play Therapy, Rhythmic Movement Therapy (RMT), and Emotional Freedom Tapping (EFT).
Karen can be contacted at 314/399-9576 or krmtherapeuticassoc@gmail.com.
​
Licensed in Missouri and Georgia. Telehealth appointments available.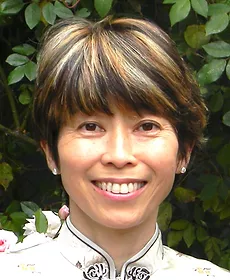 Edi Matsumoto
Edi Matsumoto is a Family Nurse Practitioner, a certified Wellcoach®, and a life coach. She has been in healthcare for over 28 years since working with Mother Theresa in the '90s in Kolkata, India. She specializes in helping hardworking professionals reduce stress and anxiety and elevate overall wellbeing, especially those interested in spirituality. She holds two Masters degrees: Science of Nursing and Fine Arts, and is also an accomplished artist. She is a certified practitioner of "Deconstructing Anxiety," Reiki, and Therapeutic Touch. She is also a facilitator of the Finders Course, scientifically proven to transition over 70 % of the participants to Persistent Non-Symbolic Experience (PNSE or fundamental wellbeing). Bilingual Japanese and English.
Please contact her at askfinderscoach@gmail.com, (831) 596-5157, or set up a free 30-minute consult here. For more information, please visit https://www.happinesscoach.info.
​
Licensed in California.  Telehealth appointments available. 
Practitioners who have completed the Deconstructing Anxiety Certification Program Only
The following have completed the Deconstructing Anxiety Certification Program but have not yet gone through the additional supervision with Dr. Pressman to be fully certified.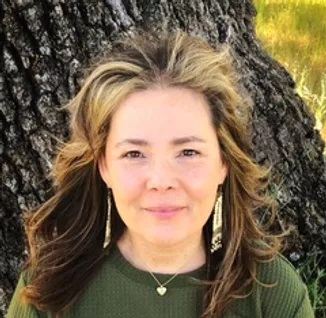 I received my Masters degree in Integral Counseling Psychology from the California Institute of Integral Studies in 1993, and have been licensed since 1997.  In 2020 I completed an intensive course in "Deconstructing Anxiety" and was mentored by Todd Pressman PhD.  It is a practical step-by-step approach to assist people to move from fear to a more fulfilling and free life.  Additionally, I have advanced training in EMDR, followed by years of further practice and study with Laurel Parnell.  I can be reached at info@ReneeHaroche.com or (707)888-4430
​
Licensed in California. Telehealth appointments available.