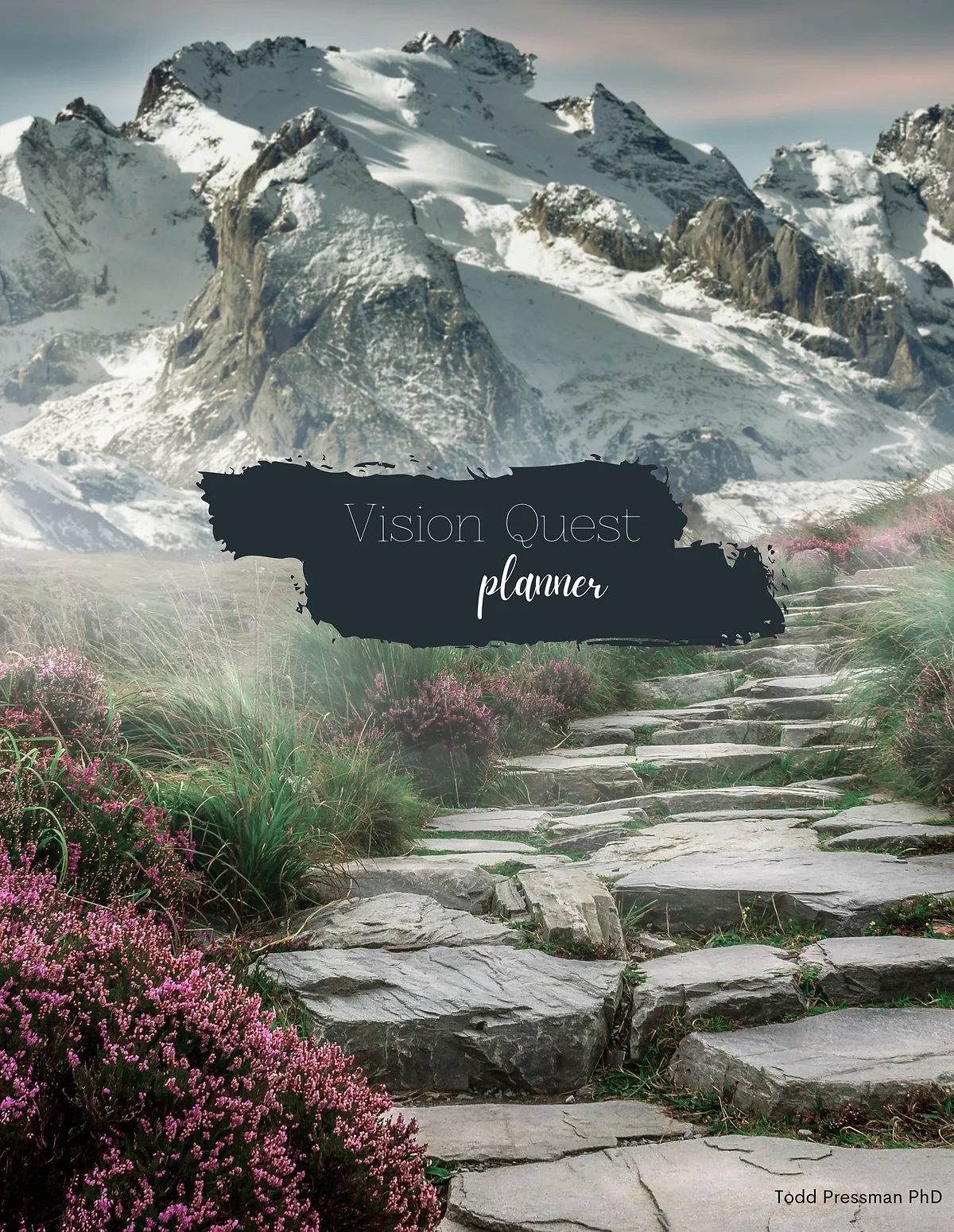 Todd Evan Pressman, Ph.D.
90 Day Planner
Todd Evan Pressman, Ph.D.
90 Day Planner
We are pleased to offer our new Vision Quest Planner. The Vision Quest is a signature piece of the Deconstructing Anxiety, Deconstructing Relationships and Destiny By Design seminars.  This planner provides everything you need to organize and grow your Vision Quest as it evolves.
This digital planner will be transformative for you on your journey. The planner begins with the Workbook. The Workbook contains the 9 steps of the Vision Quest journey. On this journey, you will take your time and allow yourself the space you need to complete each step.
Following the Workbook pages are individual pages for each of your 90 days. We have allowed plenty of space for writing and reflection.
At the back of this planner, you will find 12 blank monthly calendar pages (undated) if you wish to use them. You will also find several blank pages for notes.
This planner can be used digitally but you also have permission to print it out. Any printing shop can also bind it together for you if you'd like. This planner is for single-person use only and should not be shared with others.
The planner can be used again and again.
We wish you peace and fulfilment in the 90 days ahead – and always!
Simply click the PayPal button below to purchase your digital planner. A link to the planner will be sent to you as soon as possible. We are working to automate this process but for now, a member of our team will receive your payment notification and will email you a link to your product. Thank you for your purchase! We wish you a transformative 90 days!